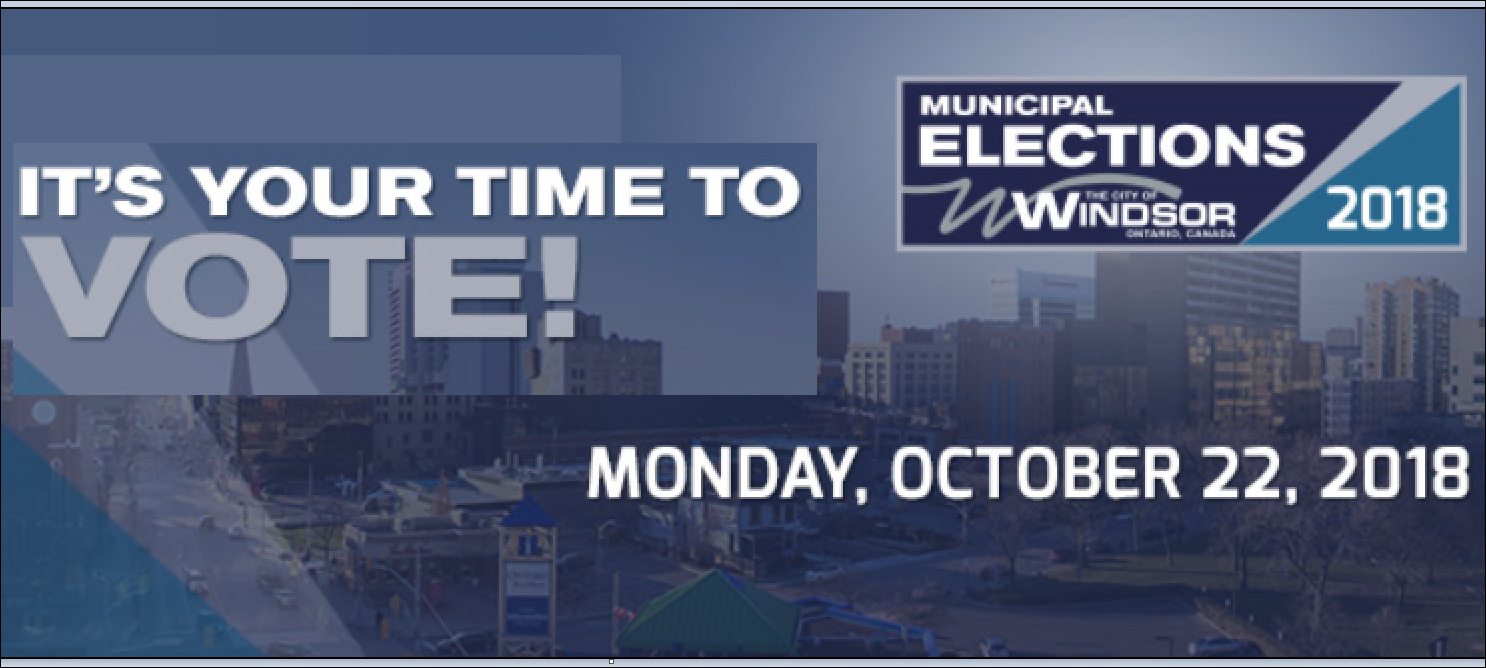 Advance Voting days are available to all electors for voting convenience.  The Advance Voting days for the City of Windsor 2018 Municipal Election are listed below:
Advance Voting Stations:
Date
Voting Place
Address & Phone Number
Saturday, October 6, 2018
Devonshire Mall
In front of the former Sears
(Voting Hours 9:00 a.m. to 6:00 p.m.)
3100 Howard Avenue
Phone: 519-966-3100?
Tuesday, October 9, 2018
Capri Pizzeria Recreation Complex
Sports Gym
(Voting Hours 10:00 a.m. to 8:00 p.m.)
2555 Pulford Street.
Phone: 519-966-6040?
Wednesday, October 10, 2018
Windsor International Aquatic & Training Centre (WIATC)
Lower Atrium
(Voting Hours 10:00 a.m. to 8:00 p.m.)
401 Pitt Street West
Phone: 519-974-2782
Thursday, October 11, 2018
Central Park Athletics
Banquet Room (2nd Floor)
(Voting Hours 10:00 a.m. to 8:00 p.m.)
3400 Grand Marais Road East
Phone: 226-347-3313
Saturday, October 13, 2018
WFCU Centre
Collavino Hall
(Voting Hours 10:00 a.m. to 8:00 p.m.)
8787 McHugh
Phone: 519-974-7979
Advance voting days are available to all voters in the City of Windsor. Be sure to bring your voter notification card with you to the voting station.
Office of the City Clerk
Suite 530 – 350 City Hall Square West
Windsor, ON   Canada   N9A 6S1
Phone: For general election information, call 311.
For detailed election inquiries, please call (519) 255-6285
Fax: (519) 255-6868
Email:
clerkselections@citywindsor.ca