1943, January 31
First meeting of the Polish Alliance of Canada, Branch 20, Windsor
1944, July 25
Founding of Ladies Auxilliary (Kolo Polek)
1945
Property purchased for $800 at 1089 Tecumseh Road East
1948
Construction starts on Windsor's 3rd Polish Hall. Members contribute time and money towards the building cost of $11,000
1951
Official opening of "Dom Zwiazkowy" at 1089 Tecumseh Road
1952
Founding of Polish Canadian Alliance Youth, Br. 20
1954
Founding of first of 3 Dance Groups sponsored by Polish Alliance
For Windsor's 100th Anniversary, Branch 20 partners with Polish Canadian Congress to build a monument in Queen Elizabeth Gardens in Jackson Park in honour of Polish astronomer Mikolaj Kopernik
1958
First Miss Polonia Ball is held in Windsor and becomes an annual event for 25 years. Five Miss Polonia's of Canada come from Windsor. Picture depicts the 25th Anniversary Ball in 1983
1970
Krakowiaki Dance Ensemble is formed with instructor Lou Zak of Detroit. This is third Dance Group organized and funded by Branch 20. (previous 1954, 1963)
1976, June
Polish Alliance partners to organize the first Polish Village, Carrousel of the Nations
1978, March 18
Opening of Polish Alliance (Windsor) Credit Union – staffed by volunteer committee and opened on Saturday only
1984
Dom Zwiazkowy on Tecumseh Road is sold
Branch 20 participates in Canada Day Parade with a float built by Kazimierz Tarnowski
1986
Start of an active campaign to recruit members. Membership grows from 20 in 1986 to 120 by 1993. Members participate in annual picnics, parties, day trips, ski trips, bowling tournaments and children's events
1990, March
Polish Alliance (Windsor) Credit Union closes. Assets and membership are transferred to St. Stanislaus St. Casimir Polish Parish's Credit Union which opens on Ottawa Street and is one of 21 branches in Ontario
1992
Frank Kmietowicz Memorial Scholarship Fund is set up for members and their children. First recipients are Kamilla Wierciszewski and Fred Pernal
1993, May 01
50th Anniversary Banquet of Branch 20 and publication of the 50th Anniversary Commerative Booklet. Guests include MP Herb Gray. Danuta Warszawska, President of Polish Alliance of Canada, presented long service awards to distinguished members
1994, June
A tree is planted in Jackson Park on the occasion of the 50th Anniversary
1995
Ladies Auxilliary (Kolo Polek) officially end their activity
1995, September
Blessing of the official "Sztandar" which was custom made in Poland
1997, September
$4700 in proceeds from a massive garage sale are sent to flood victims in Poland
1997, 1998, 1999, Christmas
Collection of toys at Holy Trinity Church which are distributed to Orphanages in Poland
1998, February 14
First Valentines Dance is held with proceeds to Orphanages in Poland. To date, over $15,000 has been sent to 5 orphanages in Poland and Bielarus
1998
Polish Canadian Alliance Youth Branch 20 officially end their activity
2001, December
Branch 20 joins the new reorganized Polish Canadian Congress, Windsor-Chatham Branch
2003, November
60th Anniversary of Branch 20 celebrated with Mass and a Banquet
2007, April
Branch 20 was the first Branch of the Polish Alliance of Canada to hold a Centennial Celebration for the Parent Organization
Over the years, our fundraising efforts have included dances, garage sales, and the sale of Polish food at the Tecumseh Corn Festival.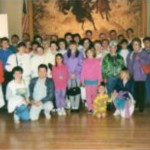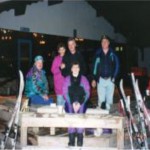 Branch 20 is a generous supporter of Polish Youth organizations in Windsor such as the Polish School and Tatry Song and Dance Ensemble. We are also committed in supporting Canadian charitable organizations and Windsor hospitals. In the mid 1980's, we sponsored a soccer team through Polonia Soccer Club and continue to provide an annual donation. Our members volunteer to raise funds for charitable causes and promote our Cultural heritage but we also spend time socializing.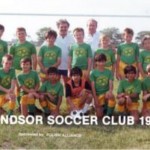 We've participated in the Canada Day Parade and have held activities such as bowling tournaments and picnics at the Polish Beach. Members have enjoyed one day outings to Toronto, Niagara Falls, Stratford, Grimsby, Frankenmuth, Sea World in Ohio and skiing on Michigan slopes. Since 2005, a busload of members have traveled to Chicago, Washington, Montreal, Boston and New York for a 4 day holiday over the Labour Day Weekend.