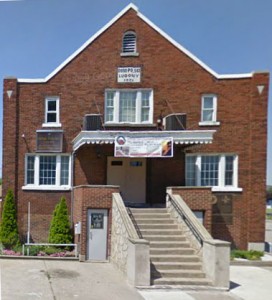 Contacts
POLISH PEOPLES' HOME ASSOCIATION
1275 Langlois Ave. Windsor, ON N8X -4L6   Ph. (519) 253 – 2708  (Bar)
President : Stanislaw Beben
Phone: (519) 254-0647
Vice president:  Malgorzata Holec
Phone: (519) 551-2628   email: polishclubwindsor@gmail.com
Vice-president:  Joanna Glen
Phone: (519) 560-0548   email: joannapolishclubwindsor@gmail.com
January 21, 2017, 5pm – First Town Hall Meeting for all the Polish Organizations of Windsor-Essex area
Special Announcements from Dom Polski –  Banquet – 90th Anniversary of SPDL  – Nov./7/2015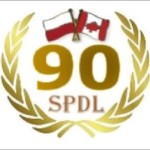 90th Anniversary of Polish People Home Association (known originally as "Stowarzyszenie Polskiego Domu Ludowego") and 85th Anniversary of Dom Polski  is organized by  Cultural Committee PPHA. Tickets – $65 per person available only at the Bar of Dom Polski until November 6, 2015. There will be no tickets sale at the entrance.
Polish Young Talent Show
On Sunday, March 29th 2015, the PCWF (Polish Canadian Women Federation) local Chapter 20 organized and sponsored for the first time the Polish Young Talent Show hosted at Dom Polski Hall. Enclosed are some pictures from this event.
Current Jobs Openings
Dom Polski Polish People's Home Association will hire an experienced cook.  This will be the full time position. Also Dom Polski is looking to hire the part time servers to help at the banquets and events during the year. This is the great opportunity for  students  to earn extra money. There are  many events  scheduled mostly during the weekends  and we are still looking for help. If you are interested, please leave your contact information at Dom Polski Bar, call Mrs.Elzbieta  Molcan-Gorzelnik Ph.: (226) 346-3755 or Mr. Stanislaw Beben Ph.: (519) 251-1644
2014 most memorable events:
– Jan Pietrzak performance
– Fair at the Polish Beach
– FIFA Soccer Tournament
– Mother's Day Celebration
Banquet Hall  –  availability & rental
Polish Beach – Colchester, Essex
1925 – 2015  As the second millennium closed in 2000, the Polish community of Windsor celebrated the 75th anniversary of the founding of the Polish Peoples' Home Association, the oldest and largest Polish organization in Windsor known widely by its original  name  –  Stowarzyszenie Polskiego Domu Ludowego – SPDL.  75 years is…