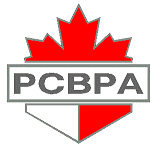 The Polish-Canadian Business and Professional Association of Windsor (PCBPAW), began its activities in 1995; it was established in 1996 and registered in 1997. Our Association brings together business and professional people to  support and promote Polish-Canadian business development, educational, charitable and cultural activities.
Contact:
Jerry (Jerzy) Barycki, President, 2050 Willistead Cr., Windsor ON, N8Y 1K5
T: (519) 256-4172,   E: jerrybarycki@gmail.com
On June 26, 2020, we are celebrating the 20th anniversary of the twinning partnership between Windsor, Canada and Lublin, Poland.
The two decades of well documented, active cooperation have been very productive.
CULTURE
YOUTH
PROMOTION
DOCUMENTATION