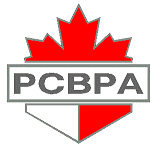 Our Association, founded in Windsor in 1996, brings together professionals and business people to support and promote Polish- Canadian business development within the community, to create and maintain a strong, Polish-Canadian business lobby and to support the educational, charitable and cultural activities of the Polish-Canadian community.
Contact:
President: Jerry (Jerzy) Barycki
Address: 2050 Willistead Cr.,  Windsor, ON – N8Y1K5
Telephone: (519) 256 4172, Email:
jerrybarycki@gmail.com
Reports:
27-11-2017 –  XXII Business Dinner – Pictorial Report
27-11-2017 –  XXII Business Dinner Report – English
27-11-2017 – XXII Business Dinner Report – Polish
Initiatives:
Invitation to the Polish-Canadian Commemorative Exhibition at the University of Windsor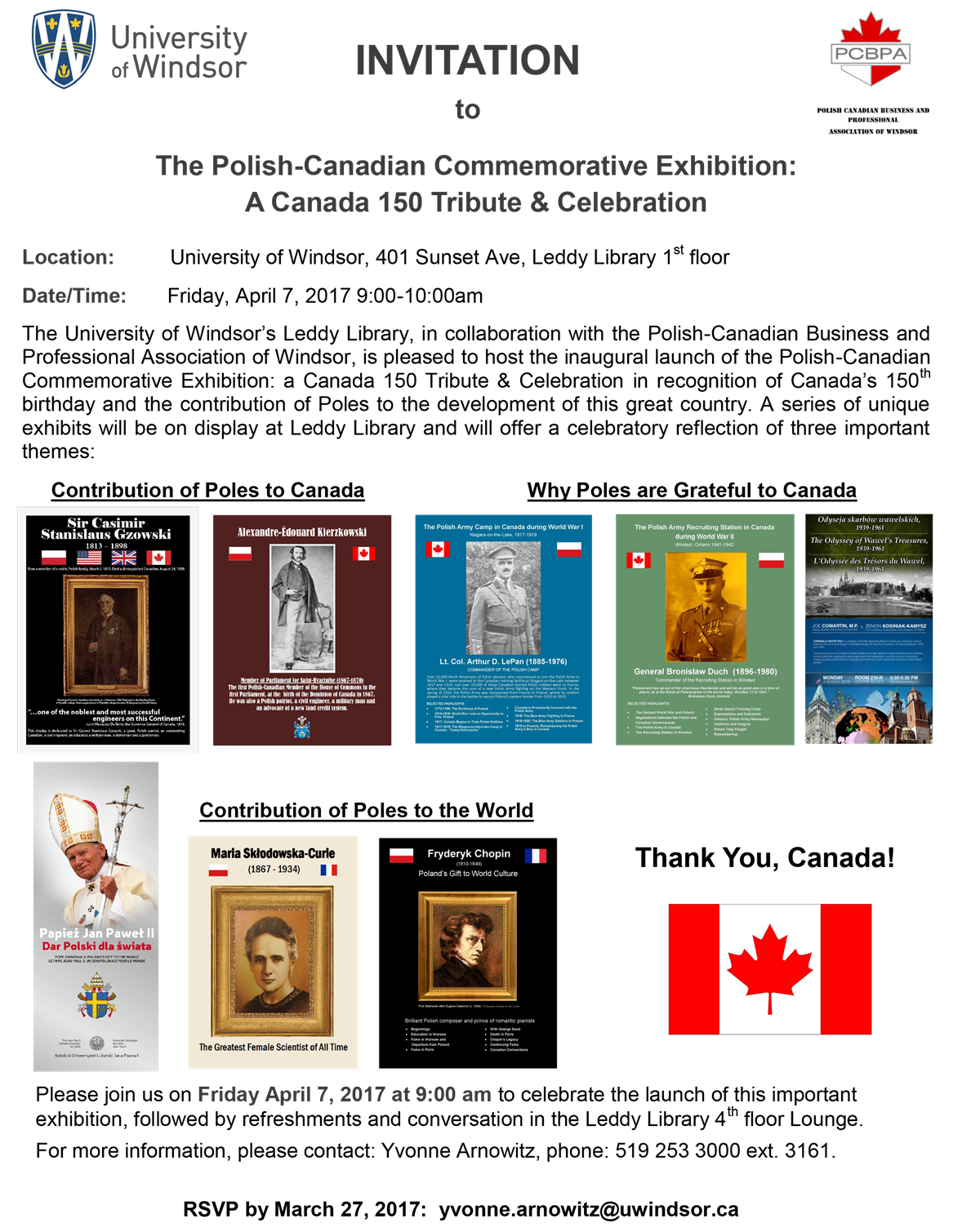 Lublin – Windsor Partnership
2016 Business Dinner – Invitation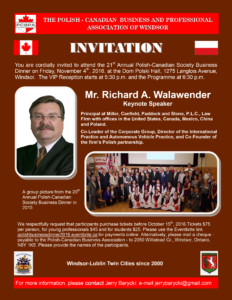 A.–E. Kierzkowski– celebration of 200th anniversary of his birth, Ontario Parliament, June 7, 2016
The 20th Annual Polish-Canadian Business Dinner took place on Friday, November 6th 2015, at Dom Polski Hall, 1275 Langlois Avenue, Windsor. There was  a VIP Reception at 5:30 p.m. and the dinner  began at 6:30 p.m.
Business Dinners 1995-2004
Business Dinner 2005
Business Dinner 2006
Business Dinner 2007
Business Dinner 2008
Other Acitvities: