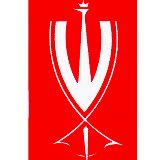 Key objectives
To preserve and promote the national heritage of Poland, its history, culture, language and customs in Polish and Canadian community.
To celebrate traditional holidays, anniversaries and special occasions with our members and at times at larger gatherings with the public.
To meet monthly to discuss topics of general interest in a form of social and congenial gathering.
 Responsibility of the Club
Membership in the Canadian Polish Congress, Winsor-Chatham District and support its activities in recognition of its role and importance.
Cooperation with local Polish organizations.
Financial support of Polish charities.
Protection of a good name of Poland and historical truth.
 Board of Directors
President:  Alina Jaworska-Sobiesiak
Vice-President:  Maria Spanik
Secretary: Ryszard Kusmierczyk
Treasurer:  Krystyna Brichacek
 Address and Contact Information
Alina Jaworska-Sobiesiak
5775 Mencarelli Dr., La Salle
Windsor, Ontario
N9H 2N7
Tel. (226)246-1203
email: jawsob@gmail.com
1951-1980
The Polish Social Club of Windsor is one of the oldest Polish organizations in Windsor. The Club was founded in July 1951 by World War II veterans, Capt. Zbigniew Giera and Mjr. Stanislaw Mikosz. Initially, most of the members of the Club were former officers of the Polish Armed Forces who fought under British Command in World War II in the armies of Generals Stanislaw Maczek and Wladyslaw Anders. When the war ended, Poland's borders were redrawn and according to the Agreement of the Potsdam Conference of July 1945, the eastern territories of Poland were incorporated into the Soviet Union Republics of Lithuania, Belorussia and Ukraine. Consequently, most of the Polish population of these areas was expelled and a communist regime was imposed  (…)