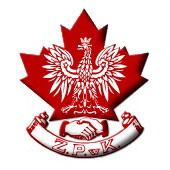 Polish Alliance of Canada
Established in 1907 by a handful of Polish Immigrants calling themselves "The Sons of Poland", the Organization became one of the largest community oriented groups of Polish Canadians in Canada. The first branch was formed in Toronto and eventually 47 active branches were located in Ontario as far south as Windsor and as far north as Fort Frances and Red Lake. Optimism prevailed in the fundamental truth that together, things could be accomplished and that unity provides security. The motto of the Polish Alliance of Canada is "Brotherhood – Tolerance – Education".
Under the  link above you will find more about  our Organization's  history.
Our Goals and Accomplishments
Over the years, our fundraising efforts have included dances, garage sales, and the sale of Polish food at the Tecumseh Corn Festival. Branch 20 is a generous supporter of Polish Youth organizations in Windsor such as the Polish School and Tatry Song and Dance Ensemble. We are also committed in supporting Canadian charitable organizations and Windsor hospitals. In the mid 1980's, we sponsored a soccer team through Polonia Soccer Club and continue to provide an annual donation. Our members volunteer to raise funds for charitable causes and promote our Cultural heritage but we also spend time socializing. We've participated in the Canada Day Parade and have held activities such as bowling tournaments and picnics at the Polish Beach. Members have enjoyed one day outings to Toronto, Niagara Falls, Stratford, Grimsby, Frankenmuth, Sea World in Ohio and skiing on Michigan slopes. Since 2005, a busload of members have traveled to Chicago, Washington, Montreal, Boston and New York for a 4 day holiday over the Labour Day Weekend. While today's membership is not as large as it once was, Branch 20 remains a very visible and effective organization within Windsor's Polish Community. Meetings are held in January, March, May, September and November at 2:00 p.m. at 1275 Langlois Ave. at Dom Polski Hall.
Everyone is welcome to join.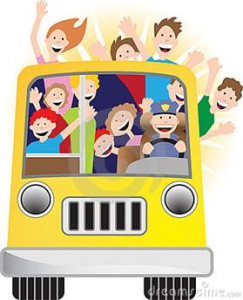 4 DAY BUS TRIP TO KINGSTON – OTTAWA – 1000 ISLANDS – JULY 29 TO AUGUST 01/2016
Day 1 –  Kingston – Ford Henry
Day 2 – Ottawa- Private tour at the Polish Embassy, 6 hrs Tour around Ottawa with Colette and Conrad from ToursByLocals: arboretum at Rideau Hall Park, Parliament Hill Park, Rideau Canal, Notre-Dame Cathedral Basilica, Balanced Sculpture Rock Art by J.F. Ceprano on Ottawa River at Remic Rapids west of Ottawa. Ornamental Gardens at the Central Experimental Farm in Ottawa,   Lunch at Buffet Des Continents in Gatineau. Pizza Party at our hotel –  Holiday Inn Express in Orleans
Day 3 – Visiting  Governor General residence at the Rideau Hall, Touring the Centre Block of Parliament: House of Commons, The Senate, The Library, The Senate Foyer, Peace Tower and  The Memorial Chamber. Lunch at the Byward Market. Canadian War Museum. Light and Sound Show on Parliament Hill in the Evening
Day 4 – Rockport:  2 hours cruise around  the Thousands Islands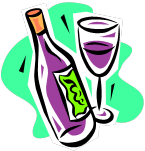 One sunny Saturday in September 2014,  our Group visited two wineries and tasted their wines: recently opened and very elegant Oxley Estate Winery and well established in Essex County, Colchester Ridge Estate Winery (CREW). We then had dinner at Freddy's Restaurant in Leamington and headed to Alexander Estate Winery for more wine tasting. At Alexander's, we held a small party including an impromptu piano performance by one of our passengers.  The weather was awesome and the mood was great as you can see on the picture below…
W. Reymont Foundation Scholarship
2012  Award Winner
Lukasz Karpinski – 2012 Award Winner, Zbygniew Kruba – President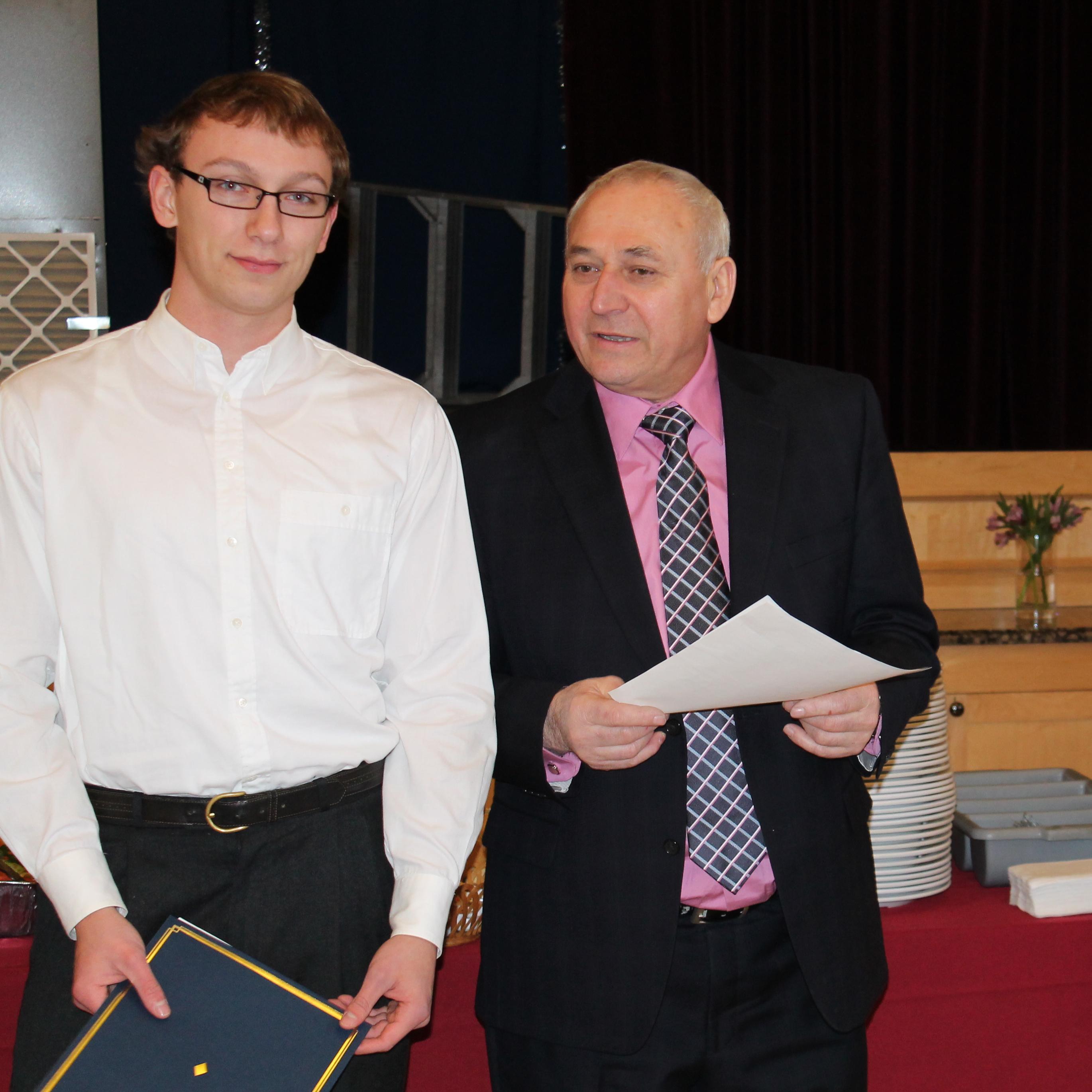 2011  Award Winner
Zbygniew Kruba –  President,  Michael Korta – 2011 Award Winner and I Vice President – Zdzislaw Roznawski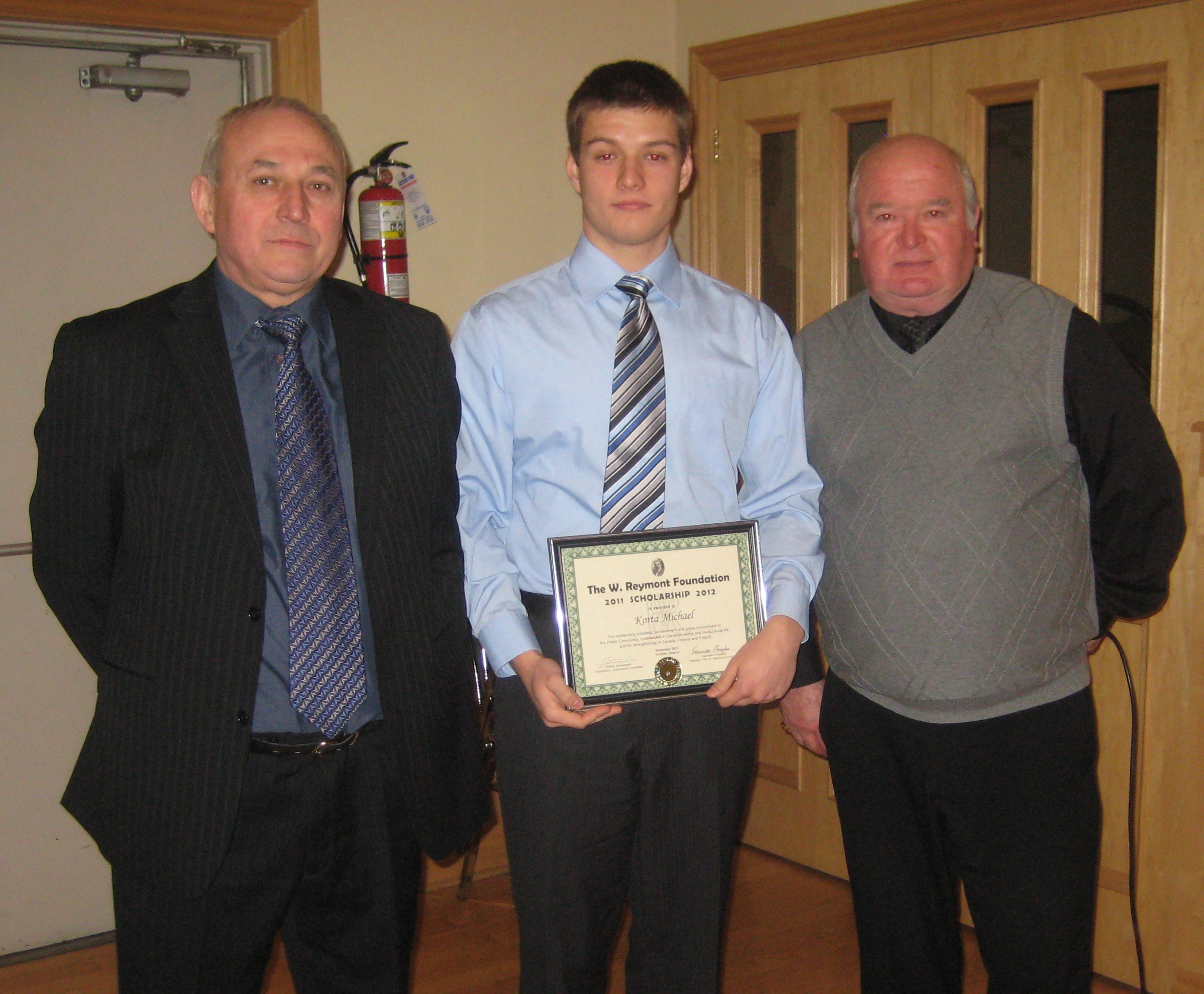 2016 Executive

President
Zbygniew Kruba
I Vice President
Zdzislaw Roznawski
II Vice President      
Robert Karpinski
Secretary
Teresa Lewicki
Financial Secretary  
Ewa Durka
Treasurer
Edward Chemel
Organizers
Halina Roznawski, Krystyna Szczech
Audit Committee  
E. Chemel, L. Gorzelski, L. Korta, J. Mroczek, L. Rudowski
Directors
Janusz Nowak, Leszek Gorzelski
Contact w/Reymont Foundation  
Halina Roznawski
Sick Committee
Wieslawa Lys, Tadeusz Stanczak
Mailing Address:
Polish Alliance of Canada, Branch 20, Windsor
c/o Z. Kruba, President – Ph.: (519) 258-3621
2176 Moy Avenue
Windsor, ON
N8W 2M5
Email: hroznawski@cogeco.ca