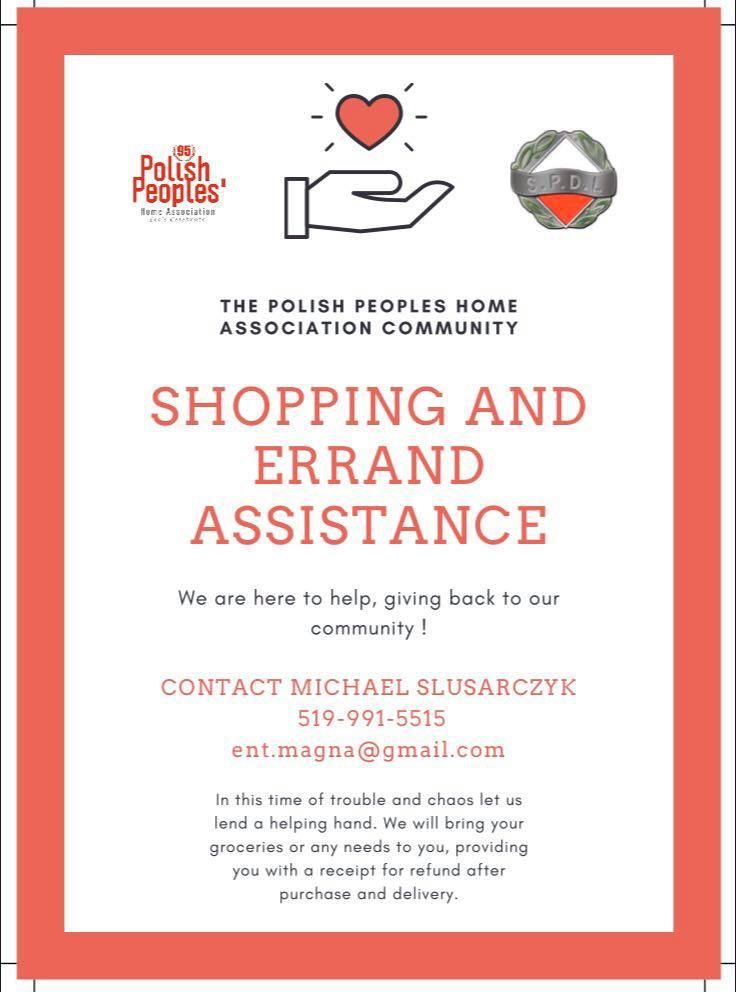 Initiative by the Polish People Home Association Community 
– shopping and errands assistance. 
Anyone who needs help with groceries, picking up prescriptions etc., please  contact Michael Slusarczyk at (519) 991-5515 or by emailing:  ent.magna@gmail.com.
In this time of trouble and uncertainty, let us lend a helping hand. We will bring your groceries or any necessities to you providing you with the receipt for refund after purchase and delivery
This is an advertisement  and initiative that is sponsored by the Polish People's Home Association organization and does not necessarily reflect the views or implicate the position of Polonia Centre. We continue to urge safety and to follow precautions, recommendations and guidelines issued by the Government and Health Officials.