This year the Polish Community in Windsor is celebrating the 110 Anniversary and at the same time, Poland is commemorating the 100th Anniversary of regaining its freedom.
Canada has supported the Polish nation fight for freedom during the past century, including; training Polish soldiers on the Canadian soil during WWI at the Niagara-on-the-Lake
"Kosciuszko Camp" and during WWII at the Recruiting Station in Windsor.
Ambassador, Dr. Andrzej Kurnicki, during his three day first visit to Windsor met political, municipal, educational and Polish Community leaders. On Sunday, he attended Mass at the Holy Trinity Church, then met Federal and Provincial members of Parliaments and the Polish Community at the Dom Polski Hall. On Monday and Tuesday he attended several meetings at the University of Windsor, including a lecture at the Oddette School of Business. Afterwards he toured the Leddy Library, the Cross-Border Institute and the Windsor Essex Development Commission. He was also is scheduled to meet municipal government leaders and visit the Polonia Park Subdivision project.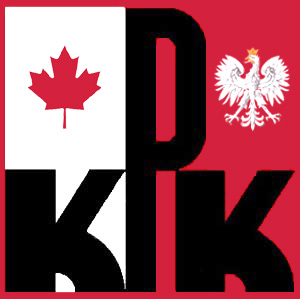 CANADIAN – POLISH CONGRESS- KONGRES POLONII KANADYJSKIEJ – CONGRES CANADIEN – POLONAIS
Credits: Pictorial Report – Jerry Barycki