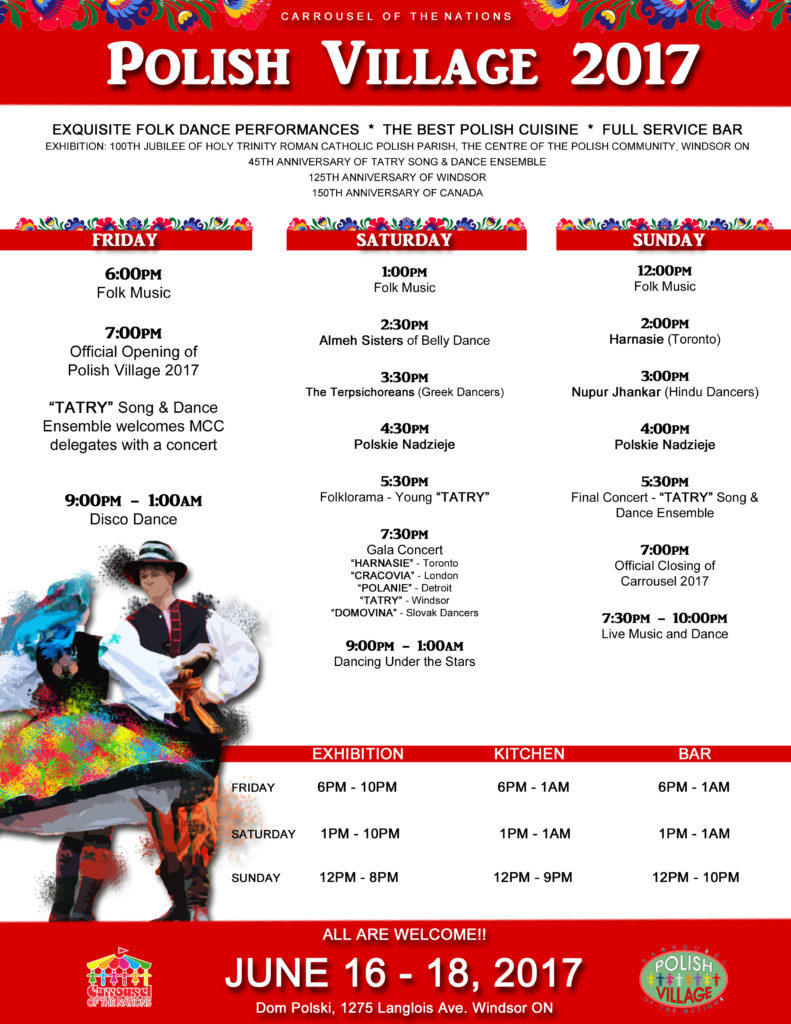 Welcome to the Polish Village 2017! Exquisite folk dance performances, the best Polish cuisine, full service bar with the domestic and polish beer and more.
This year Exhibition theme:
100th Jubilee of Holy Trinity  Roman Catholic Parish, the center of the Polish Community in Windsor Ontario, 45th Anniversary of Tatry Song & Dance Ensemble, 125th Anniversary of Windsor, 150th Anniversary of Canada.
Please join us:  Friday June 16 –   6pm  until Sunday June 18 – 10 pm  at 1275 Langlois Ave.- rain or shine!